We have great pleasure to introduce our self as a leading recruitment agency in Bombay (India) and have branches in Madras, Banglore and Kerala. We have been establish this business last 27 years and mainly recruiting the Professionals & Semi-skilled Workers in the various field like Refineries, Construction, Maintenance, Hospital, Airport, Hotel Catering and other field to Saudi Arabia, Qatar, Bahrain, Dubai etc. with entire satisfaction of our Clients.
We are a dedicated team of professional consultants offering top of the line executive search and selection over a wide geographical area that spans across India.
We M/S. RAJANI EXPORTS, Bombay is recognized and approved by Ministry of Labor of Govt. India, License no. GOVTREG.RECRUITMENT LICE NO: 02428 /BOM/PER/1000+3/3743/93 . Also We are the Registered Identity Card holders of Royal Saudi Arabian Consulate (ID NO : 190 /96 /98 ), Bombay. Also we have an ISO Certification.
Our range of client services includes executive search & selection. Advertised selection and Vendor M anagement services that are delivered through our integrated suite of leadership services.
We are a privately held company having national interlinked professionals with extensive understanding of the various aspects of middle east Companies and industry's specific demands. Our entrepreneurial creativity of locally owned and globally driven partnerships makes us the middle east premier executive search organization to serve clients all across the globe.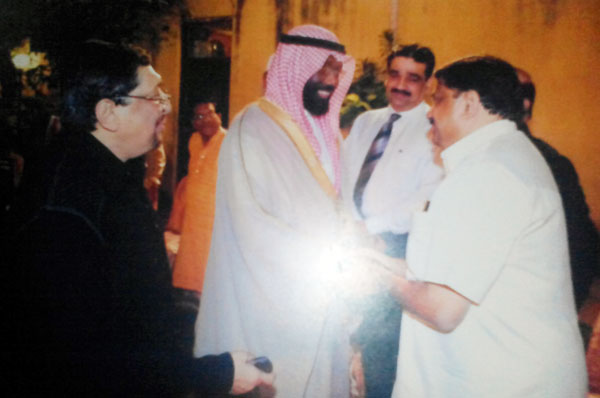 We have obtained the name of your esteemed organization through reliable source & We would like to be acquainted with your organization for Overseas Recruitment of different Categories as we have huge quantity of candidates in our hand from all over India. We can also arrange the client interview in different places in India .
Now, we are in very much interest to establish the business relation with your esteemed organization. We can procure the requirement of any field with given stipulated time.
Mentions here with please find some of our valuable client in Saudi Arabia for your kind review.